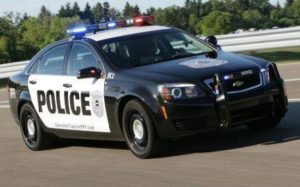 A mental health threat for our people
Police killed 346 black people in 2015, making fear of our "protectors" a rational, reasonable fear.  Now, for sure, there are many honest, caring cops out there. You hope that they are the ones who stop you for a broken tail light. The statistics on police killings portray practices that often result in death for black individuals stopped for nonviolent issues. This presents a mental health issue for our people.
See how widespread the problem is
The resource website, http://www.mappingpoliceviolence.org   allows you to learn the stories of each of the individuals that were killed. Many of them are shocking, such as the Chicago landlord who opened her front door to greet police officers who had been called by her upstairs tenant. She opened the door, they shot her dead. Or the 17 year old brother, whose mother and sister had called the police when he experienced a psychotic episode. He ran into the bathroom, police shot him 17 times as his family begged them to stop.
The story of Kenneth Chamberlain
One of the saddest is the story of Kenneth Chamberlain of White Plains, NY.  Mr. Chamberlain, a retired Marine and long-time corrections officer, was killed by police after accidentally triggering his 1st Alert alarm.  He wore it because of a heart condition.  Police in riot gear stormed his apartment  (to be sure he was safe), and in a few seconds, tasered him twice, shot him at close range with four bean bag rounds, finally shooting him in the chest and killing him.
The entire episode was taped by the 1st Alert operator and yet the officers were never charged.  The conflicting testimonies of the officers supported a cover-up.The civil suit was lost last week because the nearly all white jury could not believe that the 69 year old retiree was not still standing when he was finally shot.  Watch the film and see what you think. These are not uncommon stories and they boggle the minds of mental health professionals right along with all other folks.