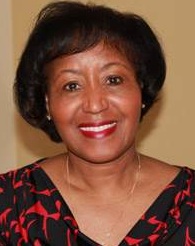 Bernice Bennett studies roots. Roots – the source of your family tree – the characteristics, likes & dislikes, strengths & weaknesses – even your interests & talents are the physical manifestation of your DNA. Your DNA is the formula for what makes you, you. Your family history is the story of what makes you, you.
As a geneaologist and scholar, Ms. Bennett has discovered fascinating stories for her clients as well as for her own family. In those stories, she finds that there are many misconceptions that we have about ourselves & what it is to be black. Feeling that it will make a difference, she explores African American history on her weekly Thursday show (http://www.blogtalkradio.com/BerniceBennett/). Call in with your questions and listen to previous programs anytime. Or connect with her at http://www.geniebroots.com.
Learn valuable tips to find your own fascinating history in a new book she has produced with other black genealogists.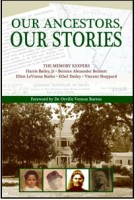 Understand the factors that have played out through generations in your family.  As African Americans most of us have lost some segment of who we are. We are the orphans of slavery. At some point, most of our ancestors lost parents, siblings and children.  That leaves many of us with the feeling of something being missing and that's why it is so important to know our histories.  These books bring to life the stories of our parents and grandparents and their parents and grandparents.