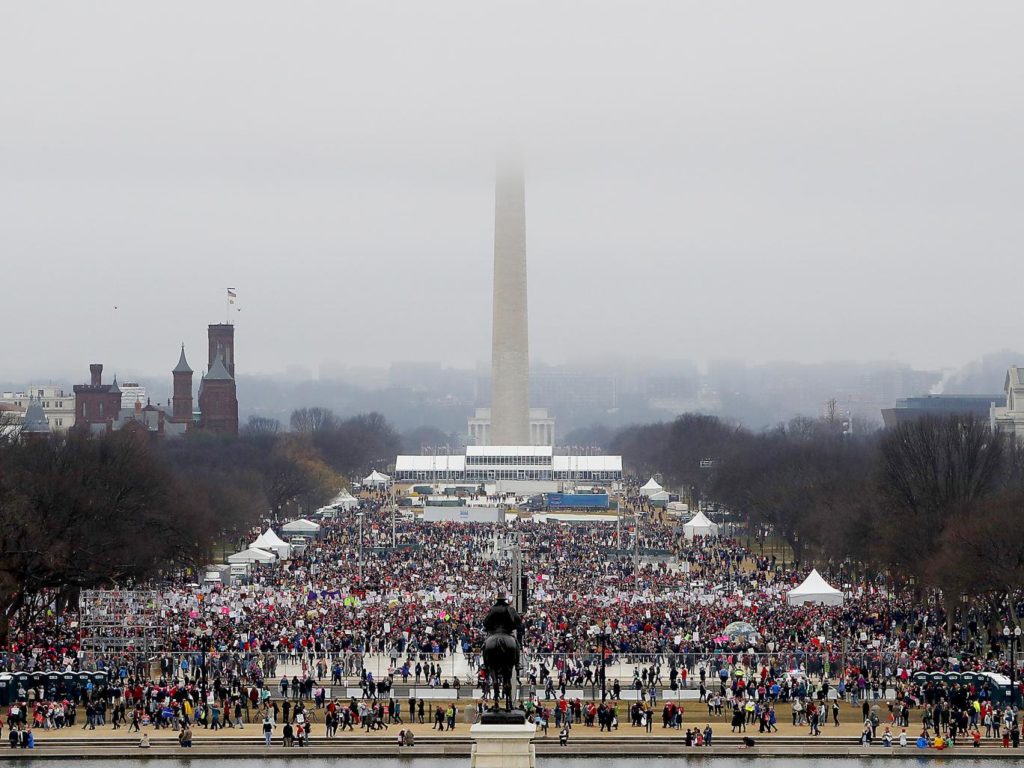 Saturday, January 21, 2017 – the marches in Washington, DC, New York City, Los Angeles, Denver,  and hundreds of other places throughout the United States and the world illustrated the power of validation. An estimate 4.6 million in the United States alone marched without one reported arrest to show that they are WOKE, that they see the travesty that has occurred, that they won't allow it. So many women and men, have been shaken by the election of a mysogynistic, narcissistic, racist, money and power driven business person to the highest office in the United States.
Even women voted for this man who is an admitted sexual predator. (But we are sure many of them have already come to regret their short-sightedness.) The fact that this happened illustrates that America has lost its moral footing, its judgment and its focus. That America is us. The fear, is that we will pay a hefty price for this error in judgment. We would not give the keys to our cars to such a person. But we have given him the keys to our country. The marches on Saturday were a good example of great reality testing on the part of the folks who voted or would have for one of the other candidates; and buyer's remorse on the part of those who voted for Trump.
There were so many wonderful signs of hope the marches showed us: the solidarity between women of all walks of life, all races, all ages. In NYC, there seemed to be as many marchers over 50 as there were under 50. The men were there in healthy numbers. The young children seemed thrilled to be part of the larger human family while learning valuable lessons about democracy and participation. The signs were brilliant, funny and to the point.  If you felt isolated, out of sorts or overwhelmed with pessimism about our future, you felt better after experiencing the march. If you were not there (and it was an overwhelmingly white crowd in NYC) you will feel better by getting involved now.
Exercising the power that you have (your vote!), your calls, your letters, tweets, emails, signs is a way to feel better, empowered and not a victim! Go for it! Don't sulk, call. Don't take to your couch, unless you're sending emails at the same time. Don't complain, Do something.  People around the world, including Antartica (!) took to the streets. You are in good company and as a group of people who may well have more at risk than most others during this administration, we have no reason or excuse for personal inaction.
Everywhere that we have interacted with professional mental health colleagues, we hear the same words: "psychopath, sociopath, narcissist". All these experts in mental health functioning and behavior cannot be wrong. When we look at the history of mass human tragedies, we hear those same words: "psychopaths, sociopaths, narcissists". Democracy and freedom needs you!