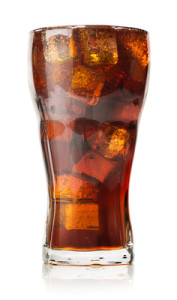 A Harvard University School of Public Health team linked sugar sweetened drinks to risks of chronic diseases (Brownell, KD et al. 2009) while articifially sweetened drinks are associated with an increase in weight gain (Yang, Q, 2010). Researchers noted that cutting down on these drinks that contain artificial sweeteners would naturally lower the risk of depression.
Researchers have more recently found that both naturally sweetened and artificially sweetened drinks ranked high in the diet of those who were diagnosed with depression.
Specifically, the risk of depression was greatest in those who drank diet iced tea, diet soda and diet fruit punch. Those who drank four cans of fruit punch per day were 38 percent more likely to develop depression. People who drank more than four cans of soda per day were 30 percent more likely to develop depression than those who did not drink any of these kinds of drinks.
Study authors noted that those who drank four cups of coffee per day were about 10 percent less likely to develop depression. (Chen, H, Guo, X, Park, Y, Freedman, ND and Shinha, R.) There have been other studies that question the dietary effects of caffeine and tannic acid in coffee for certain people such as in pregnant women, young children, people with insomnia, those with kidney and liver disease.