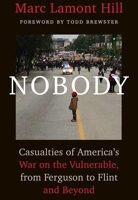 There is an almost palpable level of fear rising in the minds of many Americans over the steady stream of
unarmed young black men and boys, women and girls killed by police. How do we protect our children? How do
black people conduct themselves to be sure that they are not seen as dangerous. Not shot down, because by
their physical appearance alone, their movements are intuitively misperceived as imminently threatening.
While the majority of killings have been white officers against black citizens, there is that small number
of black officers on black victims that indicates that it's not only about white on black racism.
Whether it's this American drama on our urban streets or any of the international wars that bring death
to everyday life, it is clear, killing is not a solution to anything. Guns do not speak more articulately
than human reasoning. Mental health, is the essence of prevention. Racism is a mental health issue. Diminishing
the value of "others" is a mental health problem. In this book, Marc Lamont Hill joins Ta-Nehisi Coates and Michelle Alexander
in bringing clarity to the ongoing war against black men.